Each Monday through Friday, from 6A to 10A, Rocket & Teresa, along with cast member Tara, deliver a morning filled with laughter and music. They tackle the events of the day with family-friendly humor and a number of fun-filled features such as Teresa's Tabloid Trash, movie reviews, trips and access to pop culture's best events and much more!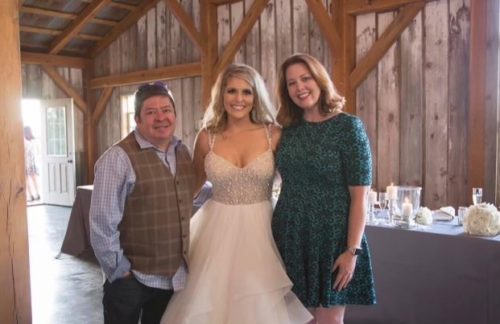 Fun facts about Rocket: 
– Astrology Sign: Cancer
– Favorite Artist or Group: Adele BTS Billie Eilish Lil Nas x Taylor Swift WHO KNOWS ?
– Favorite Charity: I can't pick just one so all the ones that I've helped the last 22 years
______________________________________
Fun Facts about Teresa:
– Astrology Sign: Libra
– Pet's Name: Gizmo and Rocco
– Favorite Charity: Steps of Faith Foundation and Always, Furever Midwest Animal Sanctuary and AIDS Walk Kansas City
-Favorite Artist: Pitbull
______________________________________
Fun Facts about Tara:
– Astrology Sign: Capricorn
– Pet's Name: Walter and Georgia
– Favorite Artist or Group: Red Hot Chili Peppers, Taylor Swift, Drake
– Favorite Charity: St. Jude